ETA: I don't know why my photos are getting cut off on the sides. I swear they look better than this! I can't get them to publish normally on this blog. I'm not tech savvy so I don't know how to change the photos to make them look normal. I'm sorry.
What an exhilarating day!! Seeing Sarah in person was amazing! She is stunning and gorgeous in person, absolutely beautiful. I also got to see Todd, Trig, and Chuck & Sally Heath. I also got to shake her hand and she asked me my name! How exciting!!
I'm a Texas gal so I don't handle cold weather too well, and to me 30 degrees is cold. I arrived at around 5:45am and waited outside until they opened the doors at 9am. The first 400 people in line got to wait inside from 9am - 11am when the signing started, and boy was I glad for that! I couldn't feel my toes by the time we went inside.
I have a super busy weekend planned so I'm just going to have to post a few photos and then run, but I wanted to get these up. Hopefully I'll have some time later to explain how amazing the day was in detail.
At the book store around 5:45am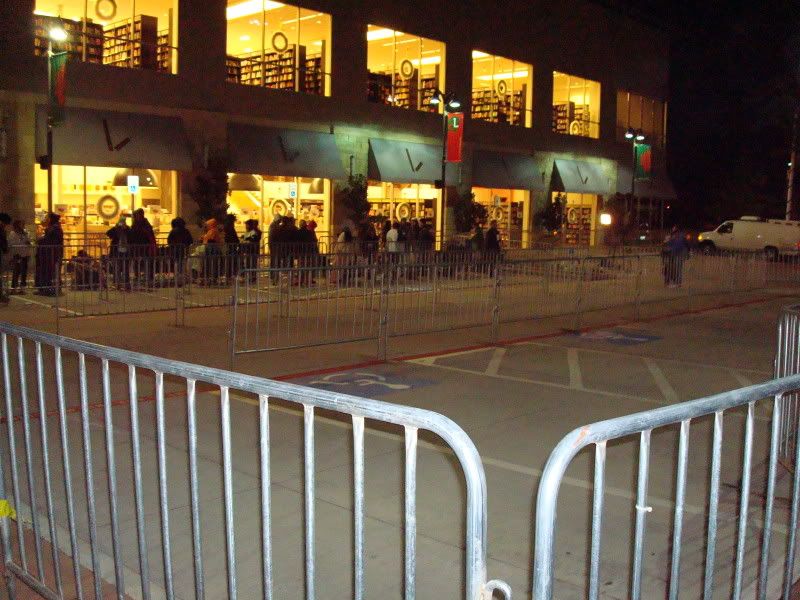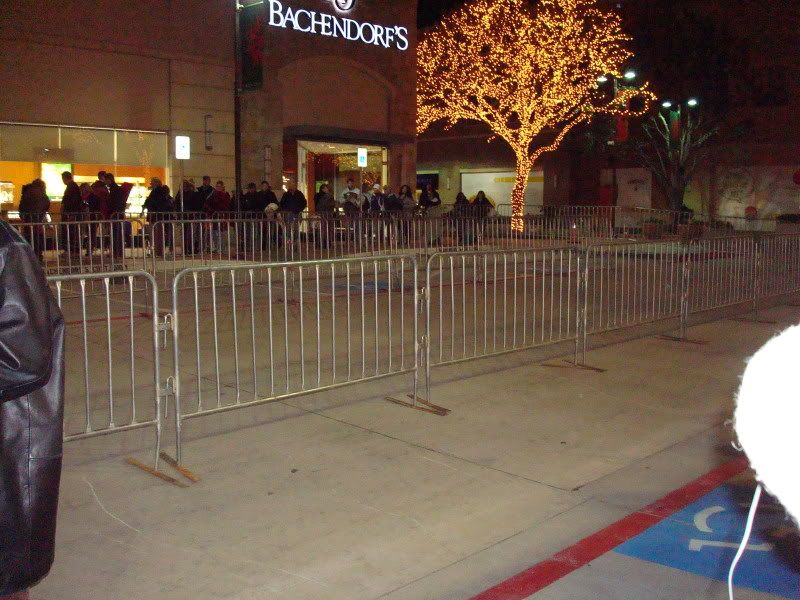 Around 8am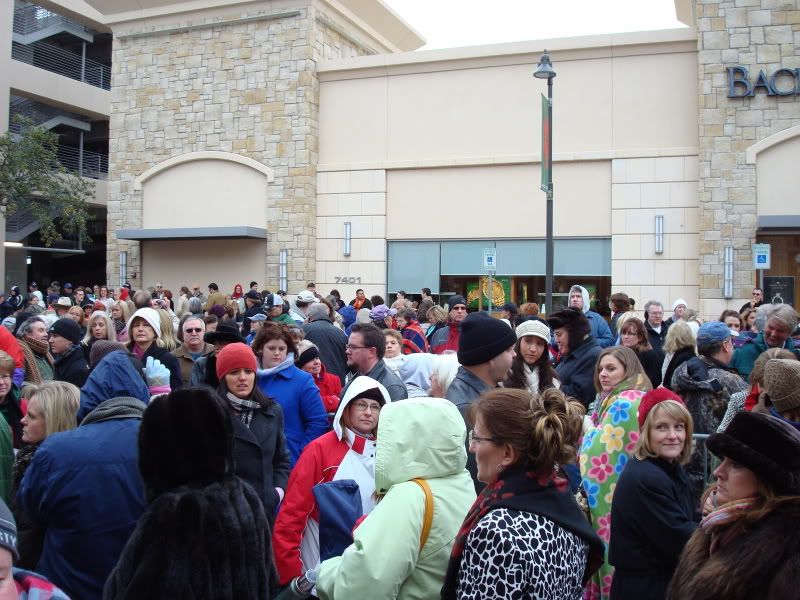 You might not be able to see but that's Mike Gallagher, host of the Mike Gallagher show on 660am KSKY; I think his show is national but not sure. He broadcasted his show live from Legacy Books.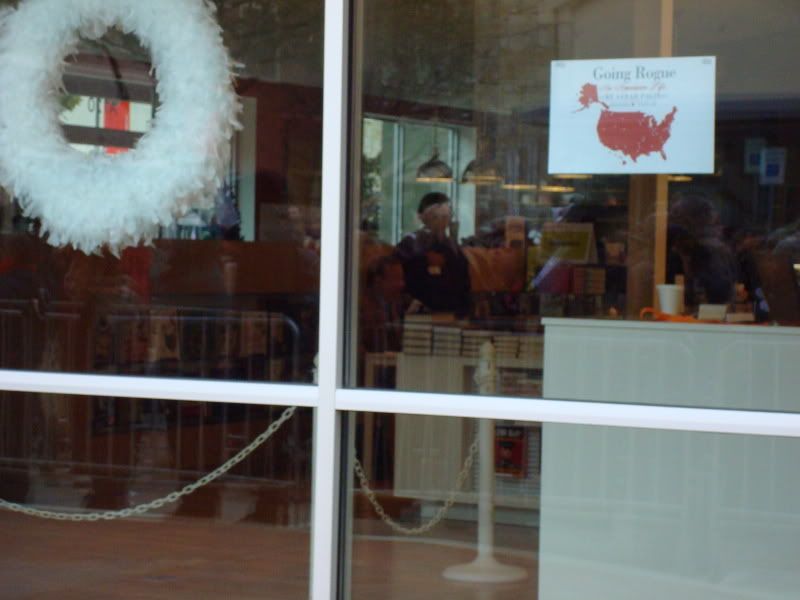 This is from inside the store and seeing the people still in line.
Inside the store again, looking outside. I love this guy's sign.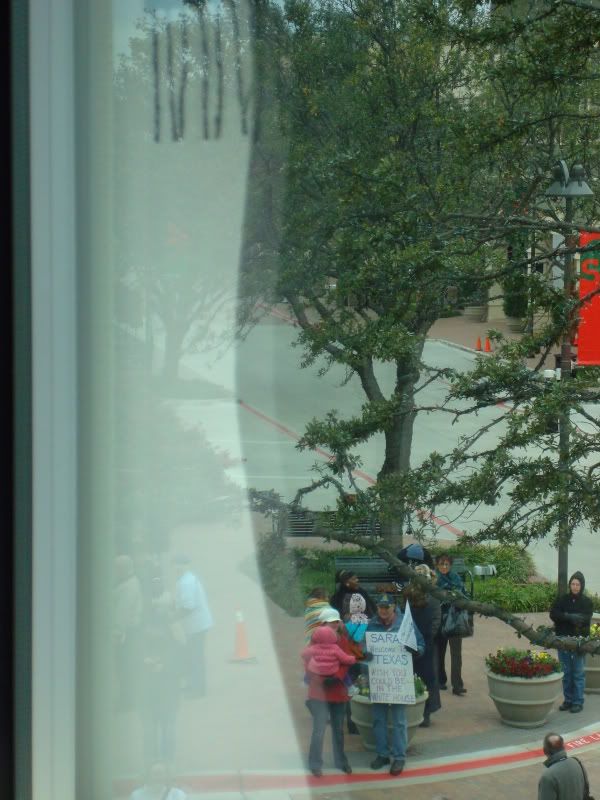 This is the desk where Sarah sat to sign the books; she hasn't arrived yet.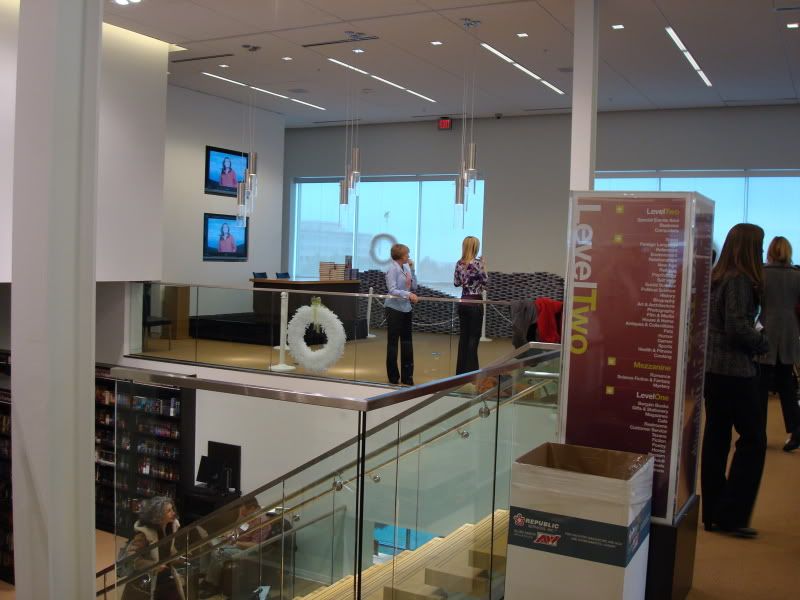 You can kind of see Todd holding Trig in this pic. This is when they walked in store, but they were walking so fast I couldn't really get a good one. I believe the people next to them are Chuck and Sally because they were also next to Sarah's desk while she was signing.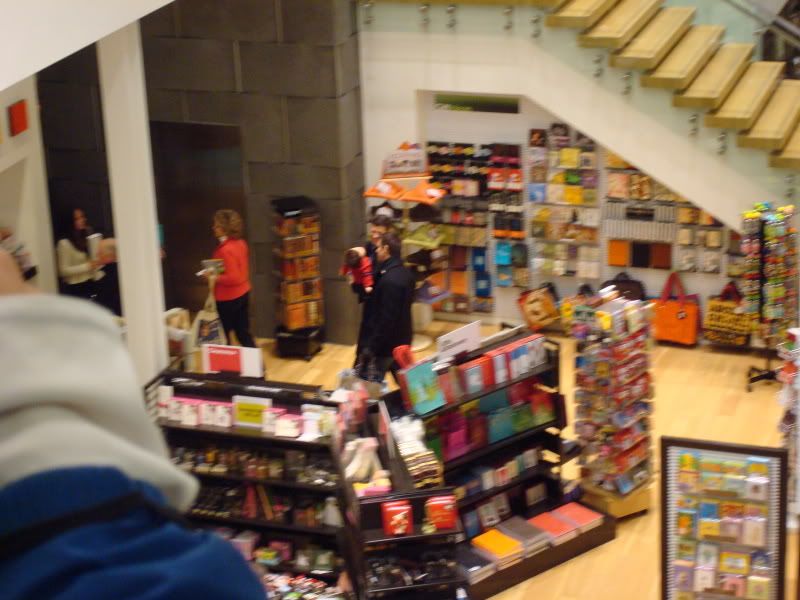 The big blue bus :)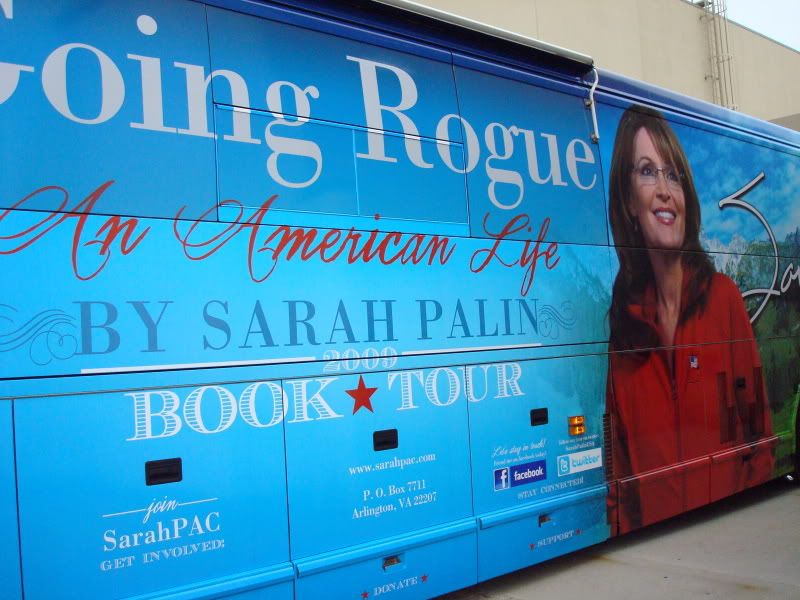 They checked our bags and cameras when we got close to the signing area so I didn't get any of her signing or up close at all. :( That's too bad. But I'm happy they had good security. I'm also the happy to be the proud owner of a signed copy of Going Rogue!!